We all start the new year with high hopes and the recruitment industry is no exception. But sometimes our aspirations never materialise and we're forced to rethink our approach. As Q1 draws to a close, recruiters are busy reflecting on what's worked and what hasn't.
With this in mind, it's worth adding in an under-asked question: 'Are you allocating enough time, thought, and money to marketing?'
Recruiters are Marketers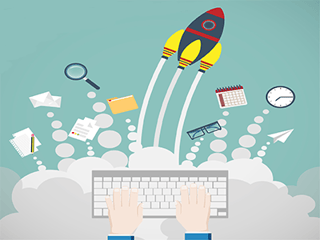 Without realising it, recruiters use marketing techniques and strategies every day. From writing a job advert and creating a job profile, to developing a sourcing strategy for clients, recruiters are skilled advertisers. The challenge I see is funnelling that marketing expertise back towards a recruitment agency's own brand. As recruiters, we're so focussed on creating and selling for our clients that we frequently neglect our own businesses.
This needs to change, and judging on the daily conversations I'm having, many recruiters are beginning to understand the importance of investing in branding.
The Recruitment Cycle
Recruiters are creatures of habit and as each new job or client arrives, they rely on their tried and tested routine or 'playbook.' Their process is likely: create an advert, post on job boards, send out emails, and wait for applications. Then the patter begins, 'I have this amazing opportunity just in…'
This cycle puts the pressure solely on the recruiter to source, assess and then successfully place a candidate on each role they take on. So in others words, they're largely left to their own devices. They will either succeed or fail based on their own merits and there's little support from their agency as a whole. With a lot of roles, recruiters are left twisting in the wind, repeating an approach that sometimes works, but frequently doesn't.
Marketing matters, but it's often left on the backburner, defined simply as a cost that has to be met. The recruiter is told, 'There's the phone, your targets, and here's the 15 step guide to placing a candidate'. Although there's far more nuance and strategy that could be used here, it's just ignored for the purposes of 'getting on with it'.
So, how could a recruitment agency do more to help create a steady flow of candidate and client leads into their business and support their recruiters to make more placements? Here are a few ideas:
Quarterly Downloads
Recruiters are experts when it comes to stockpiling data. Use this trait to your advantage. Analyse the information that you've collected, and try to determine some key trends. Focus on salary surveys, and infographics detailing what's going on in your market – clients and candidates alike love this sort of information.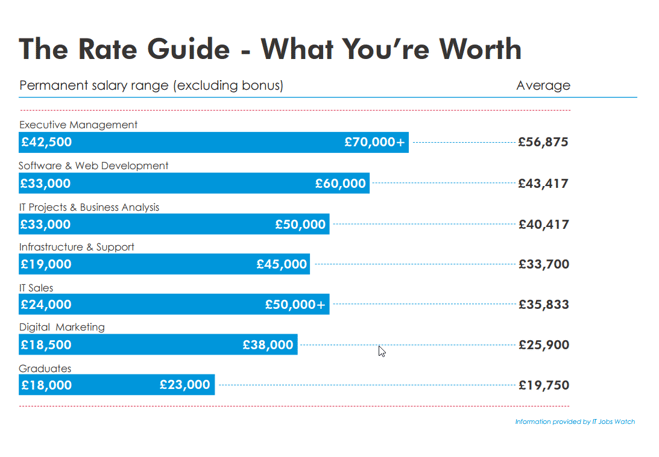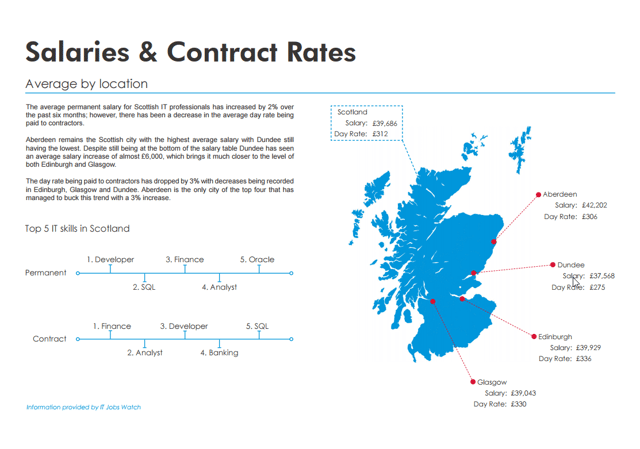 The above images are excellent examples of what you can do with your data. You could use Fiverr to get someone to package up your information aesthetically. Just make sure to find a clear and easy to understand method for communicating your findings.
Blog Articles
Use the resources that are to hand and talk with your recruiters and clients and repurpose what they say in order to create blog posts and articles. Content marketing is a great source of traffic, and once you've got people on your website, you're one step closer to drawing the best candidates to your agency and convincing more clients that you are the only place to source the top talent in your industry.
Online Advertising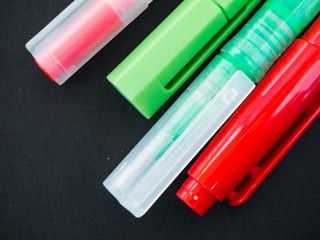 Find out where your candidates and clients hang out. Depending on your audience, you might find them at trade bodies, on social media sites like Facebook, local sports clubs, industry meetups, or networking events. Use this information to place relevant job adverts and market your agency in the places where your audience swims. This will feed your agency's machine, and flood your talented recruiters with candidates and clients.
Create an Environment to Succeed Within
Company culture will always affect the way that your recruiters work. If your recruitment agency places the emphasis on individual success, then you're greatly narrowing down your potential to achieve.
Work alongside your team members and discuss how you can best succeed together. Collaboration leads to a better business valuation as everyone is working together to achieve a singular goal.
Wendy McDougall
Wendy McDougall is Chief Fish of Firefish Software. In her spare time, you'll find her playing squash or feeding her inner geek with the latest technology!
Subscribe to our blog and receive top content to help you reach, engage and recruit more effectively!