During my time at Firefish as a sales person, I've been fortunate enough to speak with hundreds if not thousands of recruiters from all different niches. Chatting with them daily and understanding how they work and what drives them, I've spotted commonalities between the successful ones and top performing sales people. The aim of this blog is to compare the two and explain why the similarities could be important.
Experts In Their Chosen Niche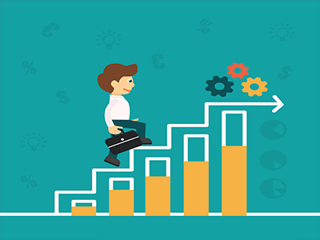 Top sales people know the markets they sell into inside and out. The knowledge of what they are selling is a mile deep in their chosen niche. They are on a learning mission as well. They're always keen to improve and learn more in the markets they work within to make sure they are industry experts.
Recruiters are no different.
The best recruiters teach and write about talent supply/demand issues, understand and use industry and competitive trends, and know where the best people hang out and what it takes to find and recruit them.
They Are Masters of Engagement
Great sales people are fantastic at seeking out prospects and engaging with them in imaginative ways. They have a knack of sparking interest and adding value to relevant discussions and conversations. They never try to sell from the off. Rather, they engage, add value, and forge lasting relationships. This trust often means when a prospect is ready they approach the sales person for a chat.
Recruiters, too, are masters of engagement.
Have you ever heard a recruiter say, "It's like finding a needle in a haystack?" Top performing recruiters can find the best, most elusive candidates, engage with the best of them and keep them warm until a great opportunity develops. This is an amazing skill to have as it means you constantly have a warm talent pool to tap into.
They Organise Everything and They Don't Waste a Moment
Over achieving sales people are ruthless with their time! They know exactly how to prioritise what is important and what can wait. They can tell when a deal is dead in the water and know when it is worth walking away from an opportunity.
Similarly, top recruiters are time management experts. They know what jobs to spend time on and what jobs they can and can't fill. What is even more impressive is they aren't afraid to say no to jobs from clients if they know it will take up too much time. They are never busy fools.
They Empathise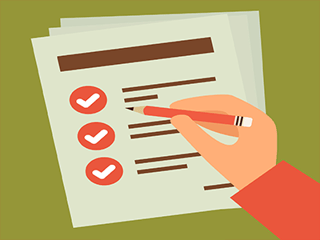 Top sales people care about their potential and existing customers. They always want to help, advise, consult and assist customers in overcoming challenges. They love solving problems and finding solutions that leave their customers feeling valued.
Great recruiters are the same! Daily, I read people bashing recruiters on LinkedIn, unfortunately, this is a minority creating a bad name for the majority. Top recruiters care. They care about the needs of their clients and their candidates. They deliver quality hires that forge long lasting relationships with clients providing job satisfaction to their candidates too.
They Like "Awkard Silences"
Excellent sales people aren't afraid to ask difficult questions. They also aren't afraid to challenge a prospect. If they think the prospect could be doing something in a better, more efficient way, then they will question them and find out why they don't do it that way. They don't just take the first answer and move on.
Top performing recruiters are not afraid to ask challenging and difficult questions. Every client is different – so to find the best talent for them, top performers understand more than just the job spec the client gives them. High performers go deeper than the client's usual list of requirements to uncover exactly what the client wants, the challenges they face and the type of candidates that are likely to provide the talent they need. This might mean asking some difficult questions and seeking compromises with some parts of the job spec.
Consultants, Not Order Takers
Amazing sales people think "always be closing" is a load of crap! They are always helping. They consult and truly understand the challenges that their prospects face.
Recruiters are no different.
The very best recruiters understand the needs of their candidates and clients and are able to build long and beneficial relationships. They show a genuine interest in their needs throughout the entire process and are committed to offer sound advice at every stage of the recruitment process. They continue to do this even in between jobs.
Technology Wizard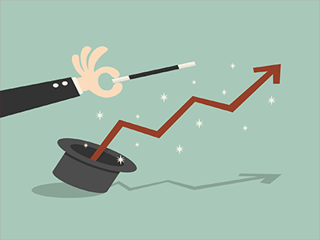 The best sales people squeeze everything out of the technology they have access to and they are always learning and finding ways to work smarter, not harder.
Top recruiters love technology and squeeze every last bit of juice out of everything they have access to. From Boolean, through LinkedIn and social media, to using the CRM, top recruiters are superb technical users of every tool available. Ignoring technology is not an option for a top performer. Embracing it is.
These are some of the things I've noticed great sales people share with great recruiters. Often, recruiters hate being compared to sales people. However, from the above I can't see why some people say this. Perhaps the next time you're likened to a sales person, you will think of it as more of a compliment than a sly dig.
To help you learn from the top performing sales people, we have put together a free whitepaper. Click on the image below to download and increase your productivity today.