As recruiters, we pride ourselves in writing great job ads, but of course, we don't get it right 100% of the time – and neither do employers. But to make ourselves feel better, let's take a minute to reflect on a few of the worst, most cringey, and downright outrageous job ads to have hit our computer screens in 2022.
1. The one looking for a robot
We're still not sure if this advert was a joke but the skillset list is definitely one to get us to scratch our heads… It doesn't matter what education or experience you've got, apparently: But being 'cold and robotic', enjoying 'little communication', and 'sitting at a computer for hours doing the same thing over and over' is a must.
We don't have to tell you that this type of job ad doesn't really paint the prettiest picture of both the position and the company itself.

2. The nobody-knows-what-it-is facepalm
One of the biggest areas of focus when writing a job ad is always the heading – which all recruiters should know. Well, whoever created this ad, obviously didn't get the memo…
A company in Lisburn posted an ad recruiting for 'General Staff' (whatever that means). And whilst they might have given more detail in the description, using this as your heading is like shooting yourself in the foot. I find it hard to believe somebody will be searching 'General Staff' positions when applying for roles, and if by some miracle a potential candidate stumbles upon this listing, the chances of them actually clicking on it are extremely low.

3. The 4-page job ad that nobody understands
Job ad jargon is always a surefire way to turn candidates off your job ads. But it's one thing to throw in a few hot-air terms ('synergy' and 'streamlining' seem to be favourites at the moment) and another to publish a four-page job ad that's so heavily littered with jargon that even those already working in the field don't know what it's talking about. To make things worse, the formatting of the add made us fall asleep halfway through reading it – not to mention potential candidates!

Add to it that the employer was looking for graduates and you've got yourself a recruitment disaster.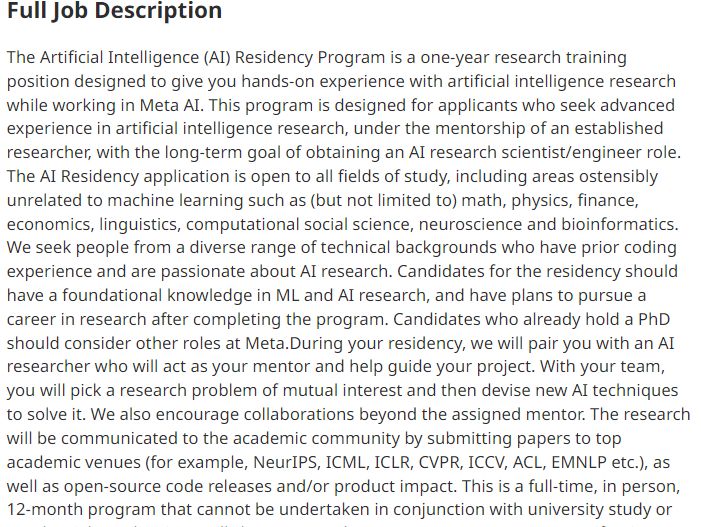 4. The should've-gone-to-a-recruiter job ad
We all know recruitment can be a thankless job, so let's finish with an example that gives us all a pat on the back. Occasionally, a job ad will show up that gives us confirmation that recruiters are indispensable to the job market, and the below is definitely one of those ads!
The ad promotes an opening for an 'entry-level position' with no indication of what they're actually hiring for. The 'job spec' (if you can call it that) is just a few vague descriptions of some duties some of the existing members of staff do, and it seems the most important 'skill' of all is to have the same sense of humour and taste in US comedies. Should've gone to a recruiter!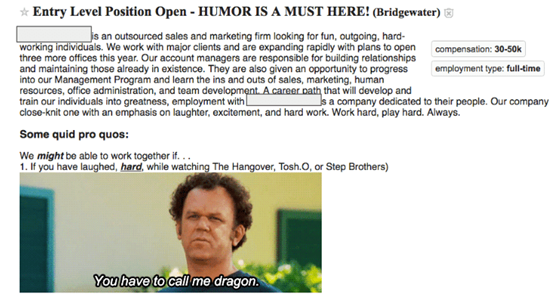 5. The EEO violation one
It's no secret that knowing the law regarding job ads and professional equality is key when advertising for new positions. Whenever I see a 'female only' advert, I get suspicious. Granted, some positions might require being gender-specific, for instance, if you're looking for a female or male voice actor. But this company doesn't seem to have that excuse… And is it really necessary to highlight the 'female' part three times in such a short ad?
Make sure you read through the Equality Act 2010 to not make some of those mistakes!

Make sure none of your job ads make it onto the worst jobs of 2023 list by downloading our job ad eBook below...
Martha Kosmider
As a Senior Marketing Executive, Martha keeps all our written content on point, sharing the latest tips and updates from the recruitment industry.
Subscribe to our blog and receive top content to help you reach, engage and recruit more effectively!