In 2021 a record number of employees quit their jobs, and around 40% of people are expected to move roles in the next 12 months. This is great news for recruiters, but a huge problem for your clients.
Dealing with market movement is your area of expertise, so how can you use 2021's 'great resignation' to your advantage?
By being the recruitment hero in your client's time of need. That's how!
Here's how to support your clients through the transition.
Become their market informant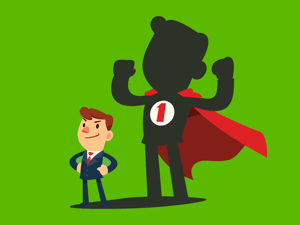 One major quality every great recruiter possesses is the ability to anticipate a client's needs before they even arise – it's the first step to solving their unwanted problems.
As a job market expert, you see signs of change first, so use your knowledge to become your client's market informant.
Keep your finger on the pulse at all times and report back on situations that are affecting their industry or niche. This is invaluable intel to your clients that will not only prepare them for the inevitable resignations coming their way but will strengthen your working relationship.
Position yourself as the recruiter with your client's hiring needs in mind and the moment a resignation comes in, you'll be the first person they turn to for help.
Show them you're in control
The saying goes that 'for every problem there is a solution' - and this is exactly what your clients need to hear when things are feeling shaky in their business.
Use your CRM data to show your client you're one step ahead and ready to solve their hiring challenges before they even happen.
Create reports on your current candidate numbers specific to their niche and any relevant talent pools you've set up to match their criteria. This will reassure your client you're in control of the situation and that you'll be ready to recruit the moment they need you.
Help them see the silver lining
Whether your client is dealing with their first or their hundredth resignation, they'll always be hit with that same dreadful feeling: Not only are they about to lose an integral team member (that will interrupt business flow), but they've now got to size up the amount of effort (and money) rehiring will take.
With so many other business responsibilities in play, it's the last thing your client will want to deal with. But the good news is, you have the power to take the problem off their hands and switch the negative situation into a positive one for your client.
Here's some things you can communicate to your client to make them feel optimistic about the change…
"Change is where the magic happens!" – transitions bring new possibilities.
"It's time to rethink the role" – reassessing parts of the role will fine-tune it to better suit their business needs, and can make them relevant with the current job market.
"The next employee will help drive the company forward" – for every employee that leaves, another quality candidate is just around the corner.
"Top talent is out there" – market change means candidate movement.
"Attracting new talent is easier than retainment right now" – it's not personal, it's universal!
Give your clients positive points to focus on, and they'll soon see the silver lining. This will help them prepare for the next part of the transition.
Help your client move on
If you really want to be your client's recruitment hero, you need to help them hire even better this time around – but how?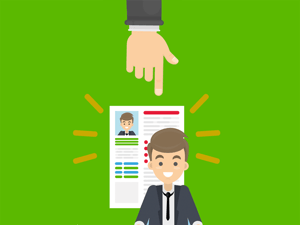 First, support them in reconstructing a role that better serves their company. Help them dissect the current position and assess any problems to address before rehiring: Is the role still working well for the department? If not, why not? Have the responsibilities changed?
Establishing this information with your client will help you build a better role profile that suits their current business needs.
Second to this, to help your client hire better and retain talent, the role needs to suit the candidate's needs. The top three reasons employees quit their jobs in 2021 were lack of growth opportunities, the desire for better benefits and poor concern for employee wellbeing.
If your client isn't prioritising these candidate needs, how can they expect to attract and retain staff?
It's all about helping them reshape the role to be as attractive as possible to candidates. But giving clients feedback on a role is never easy. Back up your points with evidence - presenting your client with competitor job descriptions that contain WFH options and details of professional development opportunities is proof they can't ignore!
Now all you need to do is take the job to market and find the best candidate for your client. The eBook below has everything you need to recruit in a candidate-short market.
Becki Crossley
Becki is the Senior Content Marketer here at Firefish! She heads up our award-winning recruitment blog.
Subscribe to our blog and receive top content to help you reach, engage and recruit more effectively!