When it comes to selling hiring managers on your expertise, there's plenty to think about. Most of the time, recruiters focus their efforts on perfecting their pitch, but it's just as important to ask the right questions.
In this blog, we'll delve into a number of killer questions to ask hiring managers and how recruiters can use them in order to show their value and expertise. We'll explore:
Qualifying a hiring manager's requirements
How you can build a strong partnership
Getting to the bottom of what the hiring manager wants from a candidate in terms of personality and culture fit
Discovery Questions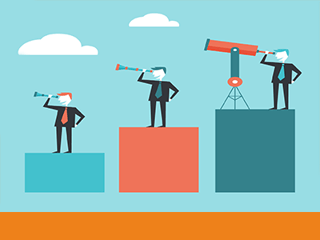 When you first make contact with a hiring manager, it's important to make sure they're a good fit for you, and you're a good fit for them. You need to determine if they're in your hiring sweet spot, because if they're not, then there's no point wasting either your time or theirs. Your main objective here is to avoid spending time on the wrong jobs or clients by qualifying their requirements first.
If you discover that you could work with the hiring manager, the next step is developing your relationship with them. The aim here is to establish your credibility as an expert recruiter within their niche.
Building Up the Relationship
When it comes to establishing your credibility, focus on showing them why you would make an excellent partnership. Here's a good intro to use (plug in relevant specifics):
We do a lot of work within this space, and we've placed candidates with (name relevant examples here), so we're well positioned to help you with your hiring needs. Many of our candidates within your sector mention your company, so we thought we should explore whether or not we could work together. Is this something you'd like to discuss further?
Then show you understand their market:
We know how hard it is to find X set of skills. When you're looking at hiring, do you struggle to find candidates that have those skills?
The aim of these discovery questions is to pitch your value and expertise to the hiring manager with the ideal end result being a follow up meeting. This stage is about relationship building, and nothing should be said about money, fees, or specific jobs.
What these questions say implicitly is: 'We could help, we should talk more, and we could work well together.' This is quite different to bad recruiters who simply start sending over CVs, trying to make placements without even getting to know the hiring manager's needs.
Culture and Personality Fit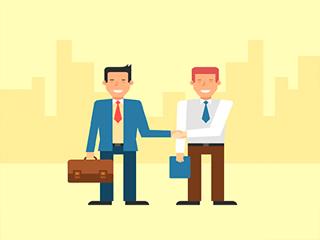 When meeting with a hiring manager for the first time, it's important to understand what they really need from a new hire. When asking them about their ideal candidate for a job, mostly they'll talk about the hard skills needed.
But, good recruiters dig a little deeper. They explore the client's story, their culture, and the personality traits needed for a candidate to be a perfect match. A good way into this conversation is to remind clients that they can teach hard skills, but a bad culture fit is unlikely to change.
Ask hiring managers these questions in order to assess what they want from a new hire:
Describe your A players – what makes them so effective?
What makes a person a good fit in your business?
What would make you happy about a new hire once they've completed their probationary period?
What personality traits haven't worked out for you in the past?
You need to get a good idea of the culture of the business; the things that differentiates it from its competitors. From there you can move the conversation onto the specific hard skills the client needs from a candidate. The idea is to get as accurate a picture as possible of the less specific things that a client needs in order to be happy with a candidate.
Now you've got an understanding of what the client wants from a new hire, the next questions you should ask are more for the candidate's benefit:
What opportunities for growth are there in the role?
What's the job likely to become in X amount of time?
What projects will the successful candidate be working on?
The answers to these questions, alongside the information on culture, will make it easier to pitch a candidate on a job. It will also make it easier for you to screen candidates more effectively as you have a good understanding of what the client wants.
The specifics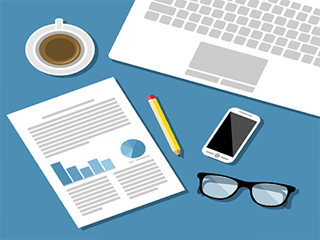 Once you know the job specifics, it's time to move the conversation onto how you'll be paid for your services. By asking the right questions, and developing a detailed brief of what the client wants and needs from a new hire, you'll have shown your expertise and your knowledge of their sector.
So, the conversation on pricing your services becomes much simpler, and your value as a recruiter easier to pitch. The client needs to buy into you first, and your services second. From there you can focus on getting everything signed off before you actually do any work on the project.
Make sure you've got answers to the following questions:
What are your expectations with time scales?
What's your availability for interviews?
If I found an excellent candidate, how quickly could you move on it?
The final question is especially important. There will be instances where clients can't move on a job for a set amount of time. It's worth establishing if they'd be able to meet an excellent candidate if you found one, and how quickly they'd be able to interview.
Remember though, you can only introduce a candidate early if they are truly exceptional and if there's a good chance that a competitor would snap them up. Always keep your client's needs and expectations in mind when pitching a candidate early.
Sold?
If you keep all of the above in mind, and focus on getting to know the hiring manager's needs and expectations, you'll find it much easier to convince them that you are the recruiter for the job. From asking the right discovery questions, to determining the ideal personality traits, the very best recruiters find out what the hiring manager really needs from a new hire.
And asking the right questions lets you do your job more efficiently. It builds your reputation as an expert recruiter and establishes you and your agency as credible within your sector. Plus, well thought out questions lead to better answers allowing you to put together a more effective brief. It's all about getting the best information from clients and the best place to start is by asking the right questions.
So, to summarise, here's a checklist of what makes a killer question:
It makes hiring managers think
It's specific to their situation
It promotes your value
It promotes your knowledge of their pain points and the sector you recruit within
It's well timed
It shows you've listened to the hiring manager's needs
It shows you've researched their business
It shows you understand the sector they hire in
We have put together an eBook to help you improve your sales skills. Click on the image below to download: