The new LinkedIn Stories feature has had our industry pretty divided: Some of us are excited about the possibilities of this new tool, while others think LinkedIn is turning into Facebook and Instagram.
Which side of the fence are you on?
Regardless of how you feel right now about LinkedIn Stories, let's dive in to see what this new feature is all about and the different ways you could be using them for recruitment.
What are LinkedIn Stories?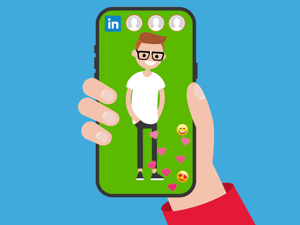 Just like Facebook and Instagram Stories, LinkedIn Stories is a short-form content feature that allows you to post videos and pictures that your followers can view in their feed for 24 hours.
You can tag other people in your stories, ask your audience questions and add stickers to make your posts fun and eye-catching.
As it's a brand new feature there are still some limitations to what you can do on LinkedIn Stories. At the moment, you can't insert links or tag companies and it's also only available on the mobile app. But with 63 million LinkedIn mobile users per month, you can still reach a large audience even without desktop capability.
Should I use LinkedIn Stories?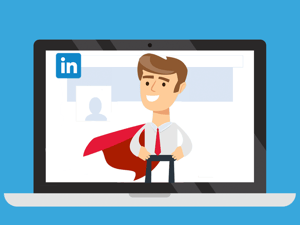 Before you commit time to any online platform or feature, ask yourself: Does my target audience spend time there? Look to your marketing personas: If your candidates and hiring managers aren't on LinkedIn, don't waste your time on it.
But if your audience is on LinkedIn, start testing out this new feature to see how they react to it. Keep track of how many people are viewing your stories and whether you're getting any tangible results from them.
If you are getting good interaction from the feature, then you know that it's worth your time and effort.
5 ways to use LinkedIn Stories in Recruitment
If you're going to try out the LinkedIn Stories feature, you need to decide what to post.
Here are five different types of content you can share that's great for recruitment brands.
1. Show off your company culture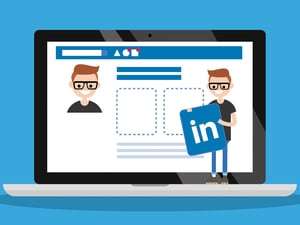 Stories are a great way to show off your everyday company culture, like office fun or a remote Zoom party. Giving your audience an insight into your culture is also a good way to attract new talent into the business and show your clients that you're a happy, cohesive team.
Create some simple and engaging short videos or upload some photos that show off your culture in an entertaining way. Tag recruiters from your company to help build their personal brand and encourage them to share it on their personal profiles. This will help boost the company brand as research has shown that personal social accounts get a lot more engagement than company profiles.
2. Share testimonials from happy candidates
85% of people trust online reviews as much as a recommendation from a friend of family member, so share your best candidate reviews on your stories.
Rather than share the whole review, pull out an impactful phrase or sentence and repurpose it in a visual way that will stand out to your followers when they're scrolling.
3. Drive traffic to your job ads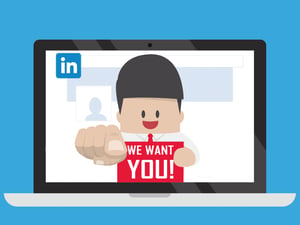 LinkedIn Stories isn't the place to publish a full job ad, but you can use it to drive traffic to the ads on your jobsite.
Creating a colourful post that says, 'We're Recruiting for a Sales Manager. Check out our jobs page.' is a great way to get eyes on your ads.
Keeping the stories short and eye-catching will grab candidate attention and drive traffic to your website and into your database. At the moment, you can't link to your site, so this tactic will become more useful once you can link to your jobsite in the story.
4. Ask your audience questions
Use the 'Question of the Day' story option to ask your audience questions that'll help you get to know them better, or share a light-hearted poll for some fun interactive content.
This type of content will help you build a better picture of what your audience like and engage with – so you can market to them even more effectively.
5. Share insights your audience will love
Use LinkedIn Stories to share some industry-specific content your audience will engage with. If you're producing your own blogs or case studies, share a snippet or quote from the content to encourage viewers to view the full post on your LinkedIn page.
Sharing a taster of valuable content like this will help you pull subscribers into your marketing content and demonstrate that you really know your niche and market.
Download the eBook below to learn everything you need to know about selling your recruitment services on social.
Amy McLaughlin
As Senior Digital Marketer at Firefish, Amy keeps our Firefish customers up to date with the latest news from the Aquarium.
Subscribe to our blog and receive top content to help you reach, engage and recruit more effectively!