This month, the Firefish blog turns 10! And as a blog that publishes new recruitment blogs consistently every single week, that's a lot of content.
To celebrate, we've asked ten of our awesome blog writers to choose their favourite Firefish blog from across the last decade, tell us why they love it and why they think you should read it too.
Here are the blogs that made the cut…
1. Wendy McDougall – Chief Fish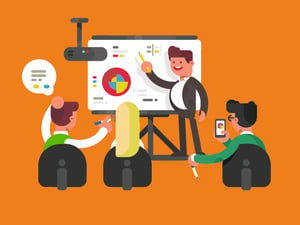 '5 New Services Recruiters Should Be Selling to Clients' by Katie Paterson
Why I love this blog… "We published this a while back, but it's more relevant now than ever before. Agencies need to bring more to the table to grab their client's attention and add value. Your customers' needs have changed, and this blog puts a spotlight on the new services you can sell to fill those needs."
Read this blog if… you're on a mission to win new clients or strengthen your current client relationships.
Click here to read the blog >>
2. Amy McLaughlin - Digital Marker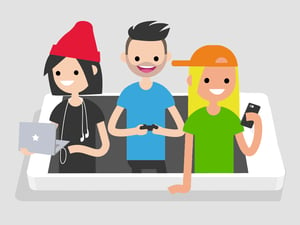 '4 Ways Gen Z is Disrupting the Recruitment Industry' by Sophie Cunningham
Why I love this blog… "There are so many recruiters out there who work the same way and follow the same processes today as they did at the start of their career.
But this blog shows us that the youngest candidates entering the workforce – known as Gen Z – are starkly different to the generations that came before, and we need to keep adapting our strategy if we're going to keep up with them."
Read this blog if… you're a recruiter who wants to stay top of your game and engage with candidates that other recruiters struggle to reach.
Click here to read the blog >>
3. Katie Paterson - Head of Content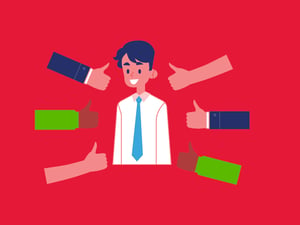 'Hiring a recruitment marketer: How to get it right' by Wendy McDougall
Why I love this blog… "I think this blog from Wendy is brilliant. It taps into an unrecognised problem in the recruitment industry: We hire too junior for recruitment marketing roles.
A lot of agency owners are still unconvinced about how powerful marketing is, and this has a lot to do with how they hire for marketing within their business. The tips in this blog are invaluable, and when we published it, we got loads of great feedback from agency owners saying it really changed their strategy and perspective."
Read this blog if… you're still not 100% convinced on how valuable marketing is to the recruitment process, or you struggle to see a good ROI on recruitment marketing.
Click here to read the blog >>
4. Sophie Cunningham - Content Marketer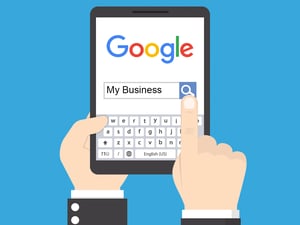 'How to Use Google My Business to Attract More Candidates' by Amy McLaughlin
Why I love this blog … "I love this one because it offers a real quick marketing win for any business. There're loads of recruitment agencies out there that aren't registered on Google My Business, which is crazy because every business (big or small) should be.
I've actually sent this blog to two friends who've recently set up businesses and weren't registered on the platform - simply because they didn't what it was!"
Read this blog if… you don't know what Google My Business is.
Click here to read the blog >>
5. Joanne Causer - Senior Growth Specialist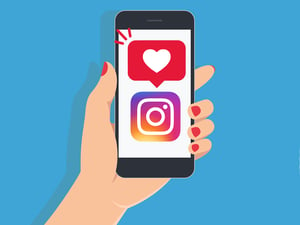 '5 Recruitment Agencies That Are Killing it on Instagram' by Christine Stark
Why I love this blog… "Instagram can be a really powerful marketing tool, but it's seriously underutilised in the recruitment industry. This blog is great because it's fantastic to see agencies that are using this platform to their advantage, and not just relying on LinkedIn, Twitter and Facebook like everyone else."
Read this blog if… you've got a company Instagram account that hasn't had much traction or you're looking for some inspiration for Instagram content ideas.
Click here to read the blog >>
6. David Connolly - Sales Outreach Specialist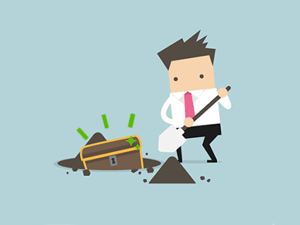 'How to Find Your Purple Squirrel Candidates' by Vicki Moir
Why I love this blog… "Purely for the term 'purple squirrel'. Just kidding! That's only half the reason I like it. On top of the fabulous name, this blog contains everything you need to know to successfully work tough jobs that other recruiters shy away from."
Read this blog if… you have clients who are asking for candidates that seem impossible to find.
Click here to read the blog >>
7. Laura Imrie - Email & Marketing Automation Specialist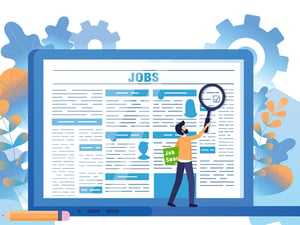 'How Candidates Are Really Looking for Jobs' by Katie Paterson
Why I love this blog… "This blog doesn't just list where you can find good candidates online; it explains how candidate behaviour is changing and offers solid advice on how we can adapt along with it. With so much changing in the recruitment landscape at the moment, Katie's blog is an essential read!"
Read this blog if… you're struggling to get good candidates from job boards and are looking for new ways to attract new candidates.
Click here to read the blog >>
8. Vicki Moir - Head of Happiness and Talent Magnet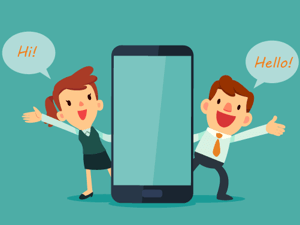 'How to Make Your Phone Your Friend Again' by Joanne Causer
Why I love this blog… "As someone who takes a lot of calls from recruiters looking to hire for Firefish, I love the tips in this blog on how to improve the poor practices that drive me up the wall virtually every day!
Having also worked in agency recruitment for almost a decade, I know how difficult business development calls can be, but these tips will help recruiters to dazzle decision makers and win more business!"
Who should read this… any recruiter who's experiencing phone fear or doesn't get the results they want from their sales calls.
Click here to read the blog >>
9. Louise Cunningham - Associate Director of Customer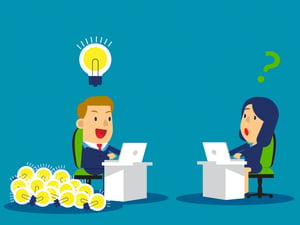 '3 Ways You're Not Maximising Your Recruitment CRM (And How to Fix That)' by Wendy McDougall
Why I love this blog…. "It highlights one of the biggest issues I see within recruitment teams every day: Recruiters not utilising their CRM to its full potential.
When recruiters don't use their CRM properly, their database ends up full of dead data, duplicate records and frankly, it becomes a bit of riot! In this great blog, Wendy explains how a fully utilised CRM helps recruiters work smarter, not harder."
Read his blog if…. if you want some advice on how to get more out of your CRM every day as well as tips on how to tidy up your data.
Click here to read the blog >>
10. Alan McFadden - Head of Sales Outreach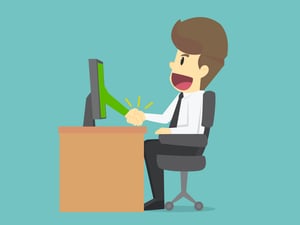 '5 Behaviours that will help you recruit passive candidates' by Alan McFadden
Why I love this blog… "Recruiting passive candidates is the most talked about topic in the market right now. I'm lucky enough to speak to recruitment owners from around the world every day, and in doing this I learn a lot about best practices when it comes to recruiting candidates who aren't active on the market yet – which is what inspired me to write this blog!"
Read this blog if… you're battling with a candidate-short market and keen to find the candidates that no one else can.
Click here to read this blog >>
If you're struggling to find the best candidates in your market, download the eBook below to learn the latest sourcing strategies that'll help you fill your pipeline to bursting!
Amy McLaughlin
As Senior Digital Marketer at Firefish, Amy keeps our Firefish customers up to date with the latest news from the Aquarium.
Subscribe to our blog and receive top content to help you reach, engage and recruit more effectively!