Finding a candidate who ticks all your client's boxes can be tough, and you might find that while you're feeling overwhelmed with the task, your client feels underwhelmed with the candidates you're putting in front of them. But those gold-dust candidates are usually out there…it's just a matter of knowing how to find them!
Did you see the article a few weeks ago about the town in Japan that was struggling to recruit ninjas? In the end, it turned out to be a bit of a hoax, but it got me thinking about the times I've been given the seemingly impossible task of sourcing, or attracting a gold-dust candidate.
Here are my top tips for finding – and keeping! – the best talent in a candidate-short market.
Communicate with your client
Why is the role so hard to fill?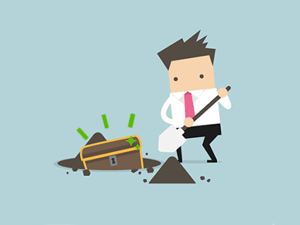 The ninja situation throws up a great point about communication: is the role truly hard to fill, or has something been lost in translation between you and the client?
Make sure you've nailed the spec with the hiring manager and make a point of managing their expectations from the start. Is there a genuine candidate shortage in this area, or has your client made up a wish-list of skills that realistically no single person could have?
It could be that the hiring manager isn't even aware that they've asked for a purple squirrel and would be happy with a red one (or even a regular grey one at a push!).
This initial conversation is the perfect opportunity for you to demonstrate your market knowledge and get great insight into the kind of candidates who are especially attractive to your client.
If you're recognised as an expert in your niche, highly-skilled candidates in your sector will want you to represent them. And if you're the one with the gold dust candidate, you're going to be a very popular recruiter with your clients and prospects!
Nail your job ad
Are you speaking to the right candidates?
Again, good communication regarding the role spec will be crucial so you fully understand the required skills and experience, as you'll want to include as much detail in your advert as possible.
Whilst hot-air jargon is always a no-no, using industry-specific language is great for pulling in the right crowd. A true gold-dust candidate will know they're something special, and demonstrating that you understand their industry will go a long way in ensuring an in-demand candidates buys in to you.
Not only that, but a detailed job ad also helps to cut down on the volume of irrelevant applications you receive: no-one wants an inbox full of novices when they're looking for a ninja!
Read: 5 Reasons Your Job Ads Aren't Converting Candidates
Target your marketing
Are you reaching the right people?
You'll also need to get your job advert in front of the right eyes - there's no point in whacking it on a generic job board and waiting for candidates to come to you! Spend time researching where your gold dust candidates like to hang out online and make this the focus for your advertising strategy.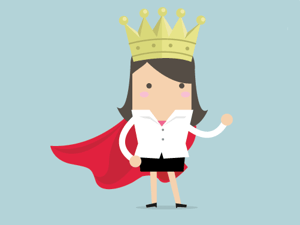 Make yourself attractive to candidates by sharing and creating engaging content that will make them want to speak with you: for example, using video in your recruitment strategy will make them see you as a real person as opposed to just an email address on a job ad. Review your personal brand and make sure you're presenting yourself in a way that will make a candidate want to work with you.
If you can gain their buy-in early on, you'll be in a perfect position to sell the benefits of working with you exclusively to them, strengthening your position in your market even further.
Source outside of the box
Where are you looking?
With gold-dust candidates, you'll often experience that frustrating moment when you find the perfect candidate…but they live 200 miles away. If your client is willing to pay a relocation package (or be comfortable with employing someone to work remotely, and FYI – flexible working could seal the deal!), approach that candidate – you never know, they might be up for a move for the right opportunity.
And even if your client doesn't have a relocation budget, if the candidate is respected in the industry, reach out to them anyway and ask if there's anyone in their network they'd recommend. Not only will the candidate be flattered that you hold them in such high regard, but it's likely they'll think of you next time they're thinking about a move.
Also, let's be honest – it's far easier to strike up a conversation with a potential candidate off the back of a referral by one of their peers!
Making effective use of your recruitment software is so important in these situations: Set up a talent pool with the criteria you need so you're able to contact relevant candidates as soon as they come into your database.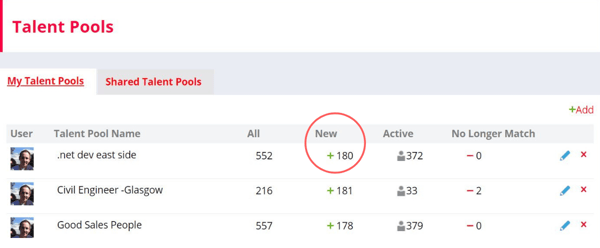 You can also send an email campaign for the role targeting all active candidates in that talent pool, then review your prospects to see who has read your email and clicked through to look at the advert.
.... then call those people!
You already know they're relevant candidates and they're demonstrating they're engaged – go get them before your competitors do!
And if all else fails...
But what if it turns out that this gold-dust candidate really just doesn't exist?
Now's your chance to impress your client by helping them to identify a back-up plan: Are there any internal candidates who could be trained into the role (you could then backfill this position so there's something in it for everyone)? Or maybe it's become obvious that the client has tried to conflate two roles – would they consider hiring two more junior candidates instead of one senior?
There are always alternatives, we just have to consider them and recommend options that could benefit their business and present it in an attractive way.
To help get the ball rolling with your hunt for candidate gold, check out our eBook on how to tactics that will help you dig for those in-deman candidates. Good luck!
Vicki Moir
After spending almost a decade in recruitment, Vicki joined Firefish in 2013. As Head of Happiness, she's responsible for all things talent and culture.
Subscribe to our blog and receive top content to help you reach, engage and recruit more effectively!