Have you noticed that everyone's suddenly talking about this new social platform, Clubhouse?
It feels like everywhere you look on social media, people are sending out invitations to join their 'rooms'.
But what actually is Clubhouse and – more importantly – how can you use it to recruit?
What is Clubhouse?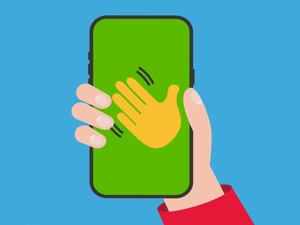 Clubhouse is a live audio app that lets you create and join 'rooms' where you can listen to presentations, join discussions and even host a talk yourself.
There's no video functionality on Clubhouse, so they're like giant, informal conference calls. Recording Clubhouse discussions is frowned upon (if you're caught, you could be booted out of the room!) meaning once the session is over, it's gone forever.
You can see each room's key topic and when it goes live under the 'upcoming for you' tab and if the room It's already live, you can join or leave at any time.
The style of each room can be quite different. For example, you might have one person presenting on a topic and you join the room just to listen, or it can be a round-table event where the host unmutes everyone in the room and you can speak whenever you like.
So now you know what Clubhouse is all about, how to you get started on the app?
How do I join Clubhouse?
Joining Clubhouse is trickier than other apps. To start using the platform you need the following two things:
1. You need an apple iPad or Phone. There is currently no desktop or android version of the app, but the creators have said it should be available for androids soon.
2. You need to be invited by someone who already has an account. Each profile only gets two invites – so you might have to ask around to get one of these golden tickets.
So once you've managed to bag an invite and create an account, you're ready to start thinking about how to bring Clubhouse into your recruitment social strategy….
5 ways to use Clubhouse for recruitment
Getting onto a new platform early gives you a chance to make a name for yourself before your competitors get there. So if you've got a Clubhouse account already, now's the time to try it out.
Here are five ways you can use the Clubhouse to recruit:
1. Follow the right people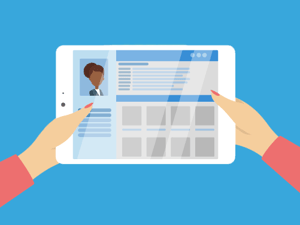 To be successful on any social platform, you need to follow the right people - and Clubhouse is no different.
After registering, you can choose which topics you're interested in (e.g. 'recruitment' or 'engineering') and Clubhouse will begin suggesting content that's relevant to you. You can also link up your Twitter or Instagram accounts so you can find people you're connected with on those channels.
Once you've started following a few people, Clubhouse will start recommending you rooms.
Right now, recruitment influencers are leading the way on the platform, so follow your favourites to see how people in the recruitment industry are using Clubhouse.
2. Build brand awareness
Right now, there aren't many company profiles on Clubhouse (and personal profiles get the most engagement), so the best way to start building your brand is to use your personal profile.
Talk about your company in your bio and link out to your LinkedIn page and website for your followers to explore.
Use keywords in your bio so relevant people can find you in searches. For example, if you recruit in accountancy, use words like 'Audit Jobs' and 'Accounting in the UK' to pull candidates in.
Essentially, you want to think about who your audience is and what words they'd search for on the app.
3. Get your recruiters to use it as a social selling tool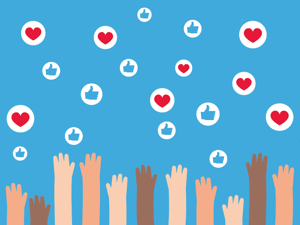 This app is perfect for social selling. To get started, join in on round-table discussions in rooms relevant to your niche.

These round-table events are like networking on steroids. You can connect with people from all over the world and meet people you wouldn't usually meet at an in-person event.

You can also set up a room and lead a discussion on current industry events or invite an industry leader to present. Sharing content that's valuable to potential candidates will pull them into your room and help you to start building a following on the app.
Read: Social Selling for Recruiters
4. Use and create Clubs
You can join and create 'clubs' as well as rooms in Clubhouse. The benefit of clubs is that they're permanent, while rooms aren't.
You can host private and public rooms from your club and users can join to get notified of every time you start a new room.
Creating a club is a great way to show people what type of content your rooms typically cover, and they allow you to build a following for your events.
5. Sponsor a room
We're just starting to see the first wave of brands sponsoring rooms on Clubhouse – but it's set to take off in a big way.
If there's a room that you've seen is popular in your recruitment niche, why not sponsor the room to boost your recruitment brand?
Build a list of the rooms that are most popular with your target audience and see if they're open to sponsorship. As room sponsorship is quite a new thing, you might be the first business to ask – giving you a head start on your competition!
And if you end up creating a room that's a hit with your market, you could try and get a big name to sponsor you – which would grow your reach and credibility!
Social media is one of the most powerful channels in recruitment. This eBook has everything you need to know to create a memorable recruitment brand on social – plus a free social media branding guideline for your recruiters!
Amy McLaughlin
As Senior Digital Marketer at Firefish, Amy keeps our Firefish customers up to date with the latest news from the Aquarium.
Subscribe to our blog and receive top content to help you reach, engage and recruit more effectively!