Word-of-mouth marketing comes in all different shapes and sizes, but there's one thing every variation has in common – they all bring great results!
For years, studies have been telling us that we trust other people's opinions more than we trust any other form of marketing – even when we don't know the person. So why don't we invest more of our resources into using word-of-mouth marketing to attract candidates?
Here are a few different ways you can weave word-of-mouth into your recruitment marketing strategy.
Create platforms for candidate reviews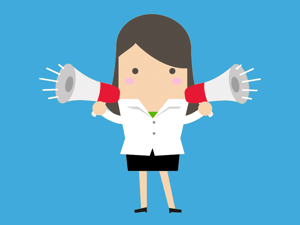 We all love it when a positive review comes in for our business, but what are you actually doing to encourage a constant flow of candidate reviews?
For example, have you set up a Google My Business page? Does your company (or the company you're recruiting for) have a monitored Glassdoor page? And what about reviews on your Facebook page too?
Any online platform that allows for reviews is a word-of-mouth marketing goldmine, so pay attention to these channels and reply to any reviews you receive.
Make sure your recruiters know these review channels exist and encourage them to send links to happy candidates to build up your five-star back catalogue.
Gather candidate testimonials
Is gathering testimonials part of the recruitment process at your company? If not, it should be!
Any candidates who you know have had a particularly positive experience with your brand will be perfect testimonial material – it's just a matter of reaching out and asking.
Unlike reviews, testimonials are quotes or comments that you have full control over, so you can approve, manage and share them however you like. These are invaluable pieces of social proof that you can repurpose as social media content, to share on your website, and even use in emails to candidates.
Creating a testimonial 'bank' spreadsheet where the company can add any new testimonials that come in is a great idea – just remember to save it somewhere that anyone in the business can access any time.
Create a network of trust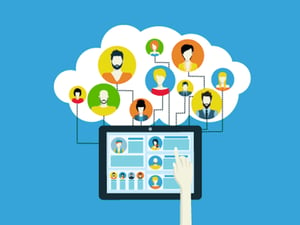 You might be thinking that 'creating trust' is one of these annoying suggestions that are impossible to implement.
But creating a network of trust is something you have control of and yes, it really does make a massive impact.
Fundamentally, it starts with your company culture and the policies you have in place to ensure everyone is living your company values and representing the company positively at all times.
Do you have a company-wide social media policy to ensure everyone is behaving as they should on these platforms? Or a feedback loop with candidates to ensure you're always learning how to do better? These policies will help you maintain and grow your network of trust.
Run a referral program
Referral programs are the perfect form of word-of-mouth marketing as they incentivise the right people to speak well of your brand.
And when there's an incentive there, people are much more likely to go out of their way to recommend the brand than they would be of their own accord.
Referral programs work well because they're transparent: You're not asking anyone to lie about how great your brand is, you're just giving people motivation to be proactive in recommending candidates to you – and there's something in it for everyone!
Create employee advocates
You should always be encouraging your colleagues to shout about the business both online and offline.
When employees are really bought into a company enough that they publicly praise the business in a way that clearly isn't motivated by making money, this is always a strong sign of a good business with a great company culture.
Research has shown that companies that use an employee advocacy strategy are almost 60% more likely to attract top talent – and 20% more likely to retain them too.
Social media is a key part of word-of-mouth marketing, so download the eBook below to create a strategy and get the best results from all your social channels.
Katie Paterson
Katie once headed up the Firefish blog and marketing team. She now works as a freelance copywriter and continues to contribute to our award-winning blog.
Subscribe to our blog and receive top content to help you reach, engage and recruit more effectively!