Back in the days of cold calling, recruiters would have been responsible for the entire sales process: from generating new sales leads through to nurturing prospects into clients. But now, marketing has taken over a huge initial chunk of the sales process.
89% of recruitment prospects will already know if they want to work with your agency before they even take a call from a recruiter. Prospects are researching about us online well before we reach out to them – so what can marketing do to give the sales process that initial boost it needs?
Here are a few things marketing can do to attract new business to a recruitment agency.
Differentiate the business from competitors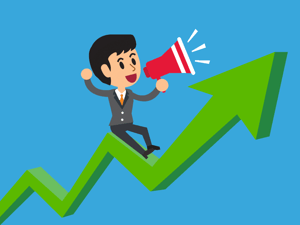 If your agency looks and sounds like all your competitors, how will you ever stand out to prospects?
To differentiate yourself in this competitive market, you need engaging key messaging based on the agency's USPs (unique selling points). This is where marketing is so essential to the very core of an agency's sales strategy: you need a lot of creativity and strong copywriting skills to ensure your messaging really sells the business.
Pushing this core message out across your website and social media pages to attract the right prospects is also an important marketing task that drives sales, so build a social media plan that reaches the prospects your agency wants to win.
Build a credible brand
The only way to show prospects your recruitment brand is really credible is to prove it – and reviews from your best clients are the best way to do this.
85% of consumers trust online reviews as much as a personal recommendation, so showing off your agency's positive reviews is a really effective way to win new business.
Encouraging new reviews from candidates and clients should be part of every recruitment marketing strategy, as it's Marketing's job to think creatively about how to pull in more reviews and how promote them too. Are you making the most of your reviews by sharing them on your social media company pages and across your website? Do you have incentives to encourage clients and candidates to leave reviews?
Create sales tools for recruiters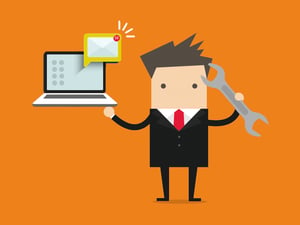 Sending prospects valuable content such as blogs and industry reports is the perfect way to show clients your value – particularly those who aren't hiring right now. As a Marketer, your team will be looking to you to create tools for them to use in their business development, and the more unique and on-brand this content looks, the more impressed prospects will be.
Consult your recruiters to find out what kinds of challenges their prospects are facing right now and let this information lead the content you create for them. There are plenty of free design tools you can use to create engaging sales content that'll win over new clients.
Improve your SEO
By working on your recruitment website SEO (search engine optimisation), you'll make your brand more visible on search engines like Google and Bing to the right people.
SEO is a marketing task that directly supports BD as it increases the chances that a prospect will find your agency website first when searching online.
For example, if you're a recruitment agency operating within construction, ensuring your website has lots of niche-specific keywords will increase the likelihood that good that you appear in searches when they're looking for appropriate agencies to work with.
For information on how you can use SEO optimisation to help your agency win more business, download this SEO playbook for recruiters.
Create a Google My Business page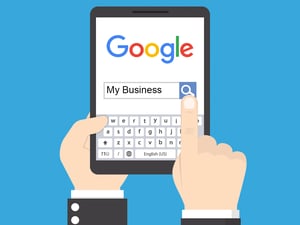 Google My Business is a free service from Google that allows businesses to list themselves clearly as a business on Google and appear on Google Maps.
If you type 'recruitment agency near me' or 'recruitment agency in Newcastle' into Google, Google will use the information listed on GMB pages to compile a list of agencies in those locations – and if your agency isn't listed, it won't appear in the search.
'Near me' searches have increased 150% in the past two years, so if you're an agency without a GMB page, time to do something about it! This blog has everything you need to know in order to set up your page.
Build a personal brand strategy for recruiters
There's only so much you can do to promote your brand to prospects – the rest is up to your recruiters who are proactively speaking to their network every day.
However, it's important you give guidance to your team in how to represent the brand online. Creating clear brand guidelines that are easy for non-marketers to follow will give them clear guidance in how to stay on brand. Working with your recruiters like this will help both you and them thrive in this sales-driven market.
Download the eBook below to learn how to develop a marketing plan that helps your agency win more business.
Amy McLaughlin
As Senior Digital Marketer at Firefish, Amy keeps our Firefish customers up to date with the latest news from the Aquarium.
Subscribe to our blog and receive top content to help you reach, engage and recruit more effectively!