Prospects are getting more and more adept at dodging cold calls these days, which creates a bit of a problem: How on earth are you meant to expand your business when you can't get hold of anyone?
Here's how to make sure your business doesn't stall with an unsuccessful cold call.
If I could sum up this blog post in one sentence, it would be 'DO YOUR RESEARCH'.
It really is the only way to keep your edge in a highly competitive market like recruitment. Picking up the phone straight off just isn't going to cut it anymore: you now have to do way more preparation - or in other words, warm up your cold calls - to spell out a success story.
Step 1: Google search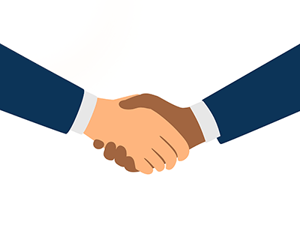 Start with a Google search. Seriously, something like "growing businesses in [your location]" would be a decent place to start. If they're growing, they're hiring. And if they're hiring they might just need you. Make a record of clients who fit your target market, which you can add to as needed.
Step 2: Warm them up
Next up, some gentle outreach. Look them up and give them a follow on Twitter, but don't just leave it there. If you want to really grab their attention, actually read and follow their page – retweeting or favouriting tweets is a sure fire way to generate interest in your company.

Same goes for LinkedIn: Find out who the decision makers are and reach out to them in the same way. Go ahead and connect with them if you get some interest in return.
Step 3: Figure out what you can offer them
Research the jobs that you think you're able to help them fill. Too many recruiters will do a simple two-word search, like "customer service" and look no further before making contact with the hiring company. Rarely will this result in a success story, nor would you expect it to!
If you don't dig deeper, the chances of your candidate being a bang-on match are slim. For example, the "customer service" job could be for a specialised tech firm. So while your candidate has tonnes of customer service experience in hospitality, it's not really appropriate for this particular job.
And if you make contact with a company in this way it's only going to result in all the things you really don't want – a NO in the first instance, a no to a future business relationship and probably some bad word of mouth too.
So, armed with information and knowledge, the success rate of your cold calls is much more likely to increase. It might feel like slow work - a few meaningful, 20-30 minute phone calls are the best case end result. But these calls are a thousand times more beneficial to you and your company's goals than the same amount of time spent on hundreds of poorly researched, dead-end calls.
Business owners take note! KPIs are important, but only pressing for quantity can have a negative effect on the quality of your recruiters' calls. There will be no end to how people are impressed at being contacted with a great candidate, by an agency that's recently and appropriately appeared on their radar.
It might seem time consuming and unnecessary if it's a big change from what you're doing currently. But if this is the way recruitment is headed, with the most successful recruiters already on board you have to ask if you can really afford to be left behind. So don't delay, hop on the genius recruiter bandwagon today.
And with that being my second rhyme of the blog (sorry), I'm done. For more info, download our eBook on winning recruitment tenders with less stress and go win yourself some new business!
Credit: Image from buddawigga via Flickr