After a year like 2020, planning your recruitment marketing strategy for 2021 probably feels like a shot in the dark. But as unclear as the future might look at the moment, starting to plan now will ensure you get the year off to a good start and that you can jump any hurdles you'll encounter later down the line.
Your 2021 marketing plan will be very different to any you've ever created before, so here are five things to consider before you start…
1. Your strategy needs to be adaptable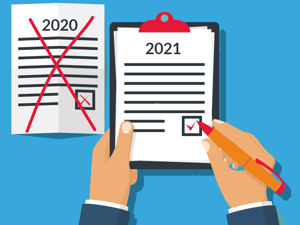 In previous years, you would've been able to set a relatively solid plan at the start of the year and it would see you right through, with just a few additions and tweaks along the way. But now, the only thing you can plan for is not having a solid plan!
The recruitment businesses that will have the most success in 2021 are those who recognise changes in their audience's needs quickly and are ready to adjust their strategy in response.
Leave yourself more time for marketing tasks and don't commit to exact dates too far in advance. That way, you'll have space to implement a plan B (or even a plan C!) when things change and you need to adapt again.
2. Constantly adapt your strategy based on data

In 2021, not only do you need to be ready to adapt to change – you need to actively go looking for disruptions to the norm so your marketing strategy is prepared to react to it.

Plan in time to try out new channels and tactics, track successes (and mistakes) and most importantly - adapt your strategy based on your results.

Monitor the marketing metrics that demonstrate whether your strategy is actually working (for example, what impact is marketing having on your job ad conversion rates?), rather than focusing on vanity metrics that don't tell you anything about the impact of your efforts on number of successful placements.

And if you see something that isn't working or your numbers are telling you that you should be changing things up, listen to the data!

2021 is not the year to be wasting time on anything that isn't bringing you results.
3. Focus on attracting clients, not candidates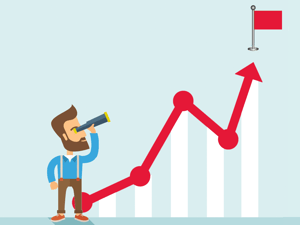 Most recruitment marketing strategies focus heavily on candidate attraction, but now we're in a job-short market, you'll need to start thinking about what you can do to bring in hot prospecting leads for the business.
Show your target client base that your company is the go-to agency in your niche by creating valuable industry content and sharing industry insights on your social platforms that'll help them navigate this crisis.
Download: The Ultimate Guide to Social Selling for Recruiters
4. Your plan should be easy for anyone to follow

2020 has taught us that you can't rely on one marketer to hold all the knowledge of how to run your marketing channels and campaigns.

It's really important to share the knowledge with others in the company via centralised process documentation that means that other team members can pick up tasks if a marketer is not available to do the job.

2021 is the year to expand on your marketing specialism and become a marketing 'all-rounder', so you keep your agency's marketing standards high even when you're working on something outside of your usual skill set. Start working with others in the business to learn new processes and take time out to focus on learning new skills outside your area of expertise.
5. Focus on database marketing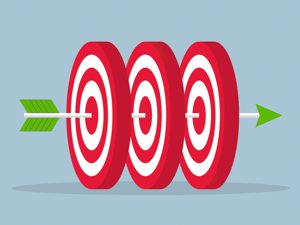 We have a habit in recruitment of focusing all our efforts on attracting new clients and candidates to generate business. But in 2021, we're going to see a bigger focus on using marketing to retain existing clients rather than attracting new ones.
A solid recruitment marketing automation strategy will keep your database of prospective and current clients engaged and help create leads for recruiters to work.
It's unlikely that your clients will be recruiting en masse yet next year, so create an email marketing strategy that's focused on keeping your existing clients engaged with your brand.
This will give your recruiters a stream of inbound jobs and leads to work – and prove that your marketing skills are essential in the turbulent year ahead.
Download the eBook below to start automating marketing processes at your agency and pulling in jobs for your agency.