The job market is in a spooky place right now! From candidate ghosting to an increase in counteroffers, you've no doubt experienced your fair share of tricky challenges this year – but hopefully plenty of treats too.

To celebrate Halloween, we've pulled together some of the most scream-worthy recruitment statistics from 2021…
1. Job numbers hit an all-time high, but candidate numbers reached a 26-year low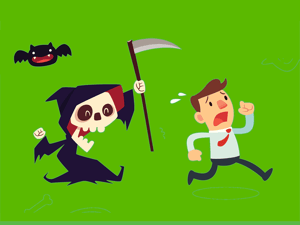 Like a witch on her broomstick, job numbers reached an all-time high this year. This would be good news if it wasn't for the fact that candidate numbers hit a 26-year low.
Though candidate numbers improved in Q3, 77% of employers anticipate the shortage will last into 2022.
What this means for your recruitment strategy:
In this job-heavy market, every candidate looking for roles in the obvious places already has other recruiters on their tail.
To increase your chances of making a placement, you need to find talent nobody else is talking to. To do this you've got to take an out-of-the-box approach to how you attract, engage and recruit candidates.
2. 57% of candidates accept counteroffers when they're made
A horrifying 57% of candidates will accept a counteroffer if it's made to them by their current employer.
What this means for your recruitment strategy:

Candidates quit their jobs for many reasons, and luckily money isn't everything! To avoid losing your candidate to a counteroffer, you need to address all their reasons for leaving their current role.
Get to know all their motivations for moving and tailor the way you sell your roles as well as which jobs you put them forward for. The idea is to give your candidate more to gain from moving, so they'll be out of reasons to run back to their employer – no matter how big the pot of gold is.
3. 26% of job seekers would turn down a job if it didn't have a WFH option
A survey by Career Builder showed that 26% of job seekers consider working from home a must-have when moving roles.
But right now, only 55% of companies globally offer remote working, so what can you do to avoid losing candidates for the clients that don't?
What this means for your recruitment strategy: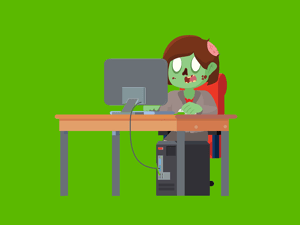 Let's face it, asking a client to change their entire business model isn't a realistic option. Instead, you need to focus on selling the other aspects of the role that could make or break a candidate's decision.
Are there opportunities for professional development? A good work place culture? The goal is to make the role as attractive as possible, so the candidate becomes open to the idea of returning to an office.
If a lack of WFH options continues to be a problem, it's worth relaying this feedback to your client. Support your claims with evidence from your CRM. Pull a report on the number of candidate dropouts or run a comparison between their applicant numbers vs a hybrid working competitor.
Ultimately, educating your client on their place in the market is the first step to solving their long-term hiring problems. Help them recruit better and retain candidates and they'll only thank you for it.
4. 69% of employers globally are struggling to find workers with the skills they need
A global survey conducted by Manpower reported that 69% of employers struggled to find workers with the right skills to fill their roles in 2021.
What this means for your recruitment strategy:
As the spine-chilling talent shortage looms, more clients will turn to you to fill their hard-to-fill roles. This gives you the opportunity to make a name for yourself (and even become a leader in your recruitment niche). But only if you can source the right talent…
To survive this skills shortage, you need to adapt your tactics to ensure you're indispensable to clients. It's all about creating an unshakeable recruitment strategy that targets those rare candidates your clients can't find.
Read this eBook to find out how to recruit hard-to-fill roles.
5. 28% of candidates ghosted recruiters in 2021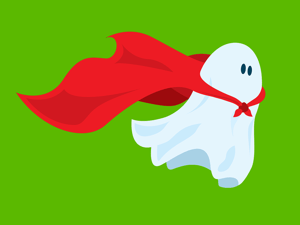 A study by Indeed showed that 28% of candidates ghosted recruiters in 2021 – a 9% increase from 2019.

What this means for your recruitment strategy:
The market is candidate-driven right now, so to avoid being ghosted when a better role (or a faster recruiter) comes along you need to do everything you can to cater to your candidate's needs. This means focusing on creating a great candidate experience and a seamless recruitment process.
6. Job ads with videos embedded get 800% more engagement
Unlike the other statistics in this blog – this one is shockingly good! Research by Recruitment International reports that agencies have seen 800% more engagement with their video job ads than those that are text or image-based.
What this means for your recruitment strategy:
This statistic alone should be enough to convince you that investing time and effort into bringing video into your strategy will be a long-term investment.
Video is a powerful tool that can help you reach more candidates, reduce recruitment costs, improve engagement and help you stand out from the crowd. If you want to get ahead of your competitors and reap the benefits of using video for recruitment, then make a start now.
There's no denying that the candidate-shortage has been the scariest thing this year. Download the eBook before for tips on how to recruit in a candidate-short market.
Becki Crossley
Becki is the Senior Content Marketer here at Firefish! She heads up our award-winning recruitment blog.
Subscribe to our blog and receive top content to help you reach, engage and recruit more effectively!