We've hunted down 7 frightening recruitment statistics for you to feast on this Halloween.
The following list will prey on your fears, send chills down your spine and remind you that our profession can be full of terrors.
OK, hyperbole aside, the following stats are eye-openers for sure. Grab your torch and let's see what's hiding under the bed…
1.The best candidates become ghosts within 10 days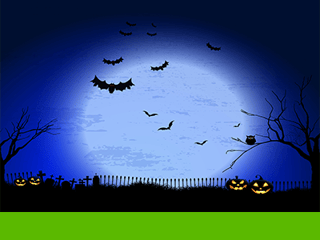 Top candidates are hired within 10 days so you have to be quick and snap up talent before your competitors do. Vigilance is key. Monitor social channels, source and engage with passive candidates, and focus on building up your reputation as an excellent, expert recruiter.
Then, candidates will flock to you first. 10 days isn't a long time to find and place candidates. You have to keep your eyes peeled and make sure you have a strong qualifying process. That way, you'll be in the best position to move quickly when an exceptional candidate comes along.
2. 64% of applicants share horror stories with friends and family
It's said that there's no such thing as bad advertising. Well, that's not always true. 64% of applicants would share negative job application experiences with friends and family. That means you have to make the process as easy, gentle, and rewarding as possible to avoid becoming a campfire horror story.
It also means you have to pick your clients carefully too. If they have a bad application process it will impact on your reputation negatively. You can go some way to alleviate this. Good recruiters always provide feedback, they're always open and transparent, and they always provide applicants with the best experience possible (even when they don't get a job offer).
3. 27% would tell others not to apply
Not only would the majority of candidates share hair raising horror stories about a bad application process, but 27% would actively warn others away from applying. That means over a quarter of applicants will be vocal and convincing enough to compel other candidates to look for jobs elsewhere. A bad application process can turn candidates into the wrong sort of evangelists.
But you can change this. Work hard to provide applicants with a delightful (instead of terrible) experience, and keep in mind that they can become ambassadors for you, or ambassadors against you.
4. 15% who have a good hiring experience put more effort into the Job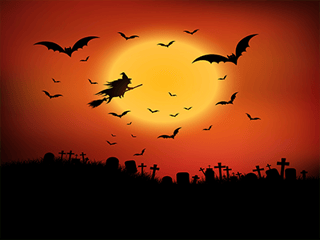 I've included this one as it reinforces the points above. It's important to put the effort in and make the candidate application process pleasurable.
If you do, your reward will be a more successful hire for your clients, leading to a better return on your efforts for all involved.
So, focus on making the hiring process positive – it can really pay off in the long run.
5. 84% look for a company with a great employer brand
This one is worth keeping in mind, although it's less specific to recruitment. When placing candidates, make sure you really sell them on your client's company. Focus on their employer brand, and show it off to candidates. If you don't, a competing company with a great employer brand could steal them away.
The more effectively you sell this, the higher the chance of your client retaining these new members of staff. This is important in terms of protecting your clients and it makes it more likely that candidates will see out the probation period. But the question to ask yourself is: 'How safe are the candidates I've placed?'
6. 51% of employees would flee to a better job
Usually, when we encounter this sort of statistic we think about the potential to source new candidates. But it's also worth asking: 'How safe are my employees/recruiters?'
With 51% of employees thinking of other job opportunities, it's worth some self-reflection. Think about your team and consider how happy and content they are. Adding in some perks and incentives or developing your employer branding could be of use in making their jobs more attractive and it could help retain staff members too.
7. Baby Boomers will haunt employers for longer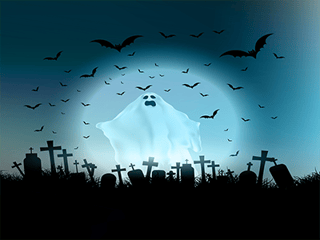 41% of Baby Boomers think candidates should stay with an employer at least 5 years before looking for a new job. Only 13% of millennials agreed with that statement. So, younger candidates are far more likely to job hop. There are plenty of reasons for this, but the thing to focus on is the fact that millennials will make up 75% of the workforce by 2030. The times are certainly a'changing.
In order to future proof your recruitment practice, you need to be aware that candidates are increasingly picky when it comes to finding work. Loyalty to an employer isn't what it once was and changing jobs every couple of years is far from unexpected. So, we need to make sure we're keeping up to date and in touch with both candidates and clients in order to provide both with the recruitment services they need.
Perhaps the above statistics aren't terrifying, but they are unsettling. You have to be an excellent recruiter in order to keep everyone happy. Use the stats listed above to create a winning, spell-binding recruitment potion that makes placing candidates that bit easier.